Professional Graphic Design



It's A Berry Design has established a great rapport with many long-time clients, and we look forward to working with you on your next creative print project. Are you an entrepreneur just starting up or an established business looking for a fresh look? Are you a printer or print broker looking for a dependable graphic designer? We work with many types of clients on a variety of projects. Our print-ready files are normally supplied as Adobe pdf's, but we can also supply whatever format your printer requests. Our files are consistently error-free and easy for printers to work with. Check out our prepress service for more information on how we can prepare your files for print. Or you can take advantage of the convenience of our full-service printing.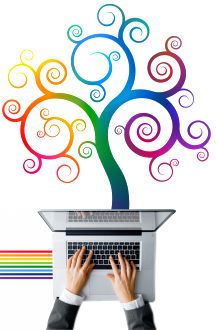 If you have any questions, we'd love to hear from you.
Fast email response during normal business hours:
8 a.m. to 4 p.m. Monday thru Thursday
All major credit cards / debit cards / Paypal accepted
Teri Berry   714.350.7072   teri@itsaberrydesign.com
Be sure to check out our portfolio for a sampling of our work, or click on the live links below.
We look forward to working with you on your next project.
Advertising
Banners
Booklets / Catalogs
Brochures
Business Cards
Car Magnets / Signs / Small Magnets
Door Hangers
Flyers / Sell Sheets / Posters
Forms
Labels / Stickers
Letterhead / Envelopes
Logos
Lost Logo Recreation
Menus
Newsletters
Note Pads
Postcards
Photo Touch-up
Presentation Folders
T-Shirts
Table Tops
and More . . .